4WD Office
With mobile broadband you are no longer tied to an office!
Do you have workers who travel around remote locations and need to communicate with you? With a mobile satellite dish, communication can now be immediate and complete.
No need for a separate satellite phone. And, for calls to a capital city, you will only be charged the cost of a local call - no matter where you are in Australia!
Mobile broadband is achievable wherever you can drive a 4WD. You will have internet access, internet phone, and any other broadband related services at your fingertips.
Attach the mobile satellite dish to any vehicle or mobile office. Once on-site simply push one button for true broadband high speed satellite communications in about five minutes.
No need for a technician!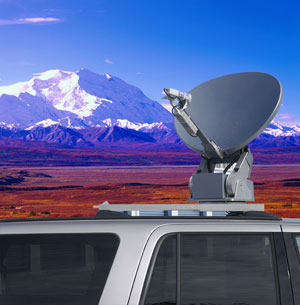 Click here for further information.